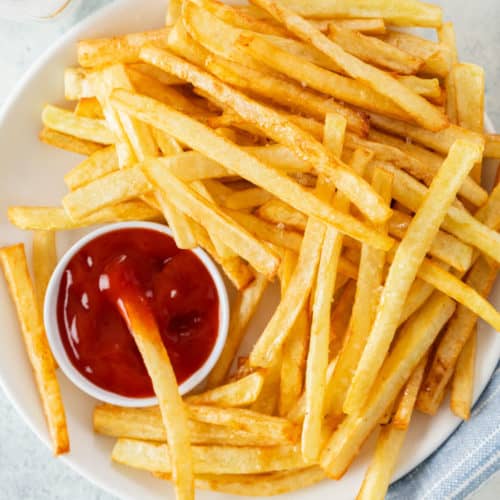 French Fries are one of the most loved fast foods all over the world. They are the most common food item that appears repeatedly on the menus of diners, fast food restaurants, pubs and bars. With the advent of fast-food giants like McDonald's and KFC, the popularity of French Fries has grown manifold.
Even though the most commonly available French fries are the fried, crispy, salted ones, many other varieties are liked in various parts of the world. These French Fries have different taste and texture and if not better, are equally good as the classic ones. Here is a look at some varieties of French Fries that you should try.
Tornado Fries
Tornado Fries are a popular street food in South Korea and originated there. They are deep-fried spiral-cut whole potato brushed with many seasonings like cheese, honey, or onions. Some other varieties include sausages in between these fries.
Sweet Potato Fries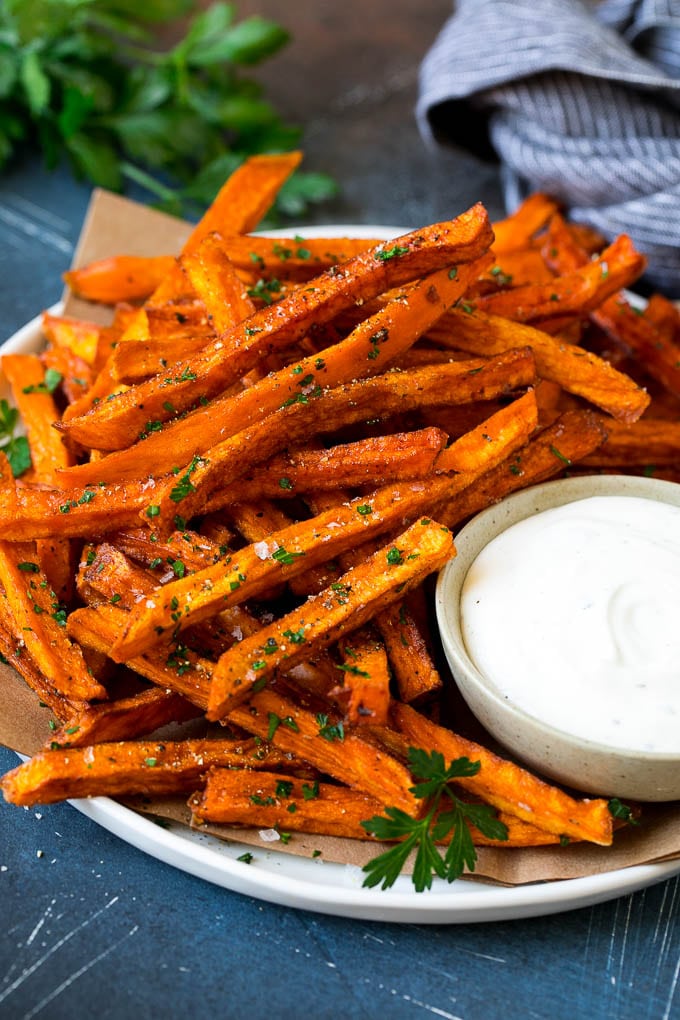 In simple words, they are French Fries made from sweet potato. They are available in various forms like a tater tot, waffles, and standard cut. Sometimes, they are even transformed into dessert wherein they are dipped or topped with marshmallow, sugar syrup, or cream.
Poutine
It originated in the Canadian province of Quebec and emerged in the late 1950s. It is a dish made with regular cut French fries and cheese curds topped with brown gravy. Poutine is often eaten as a late-night junk food.
​Steak Fries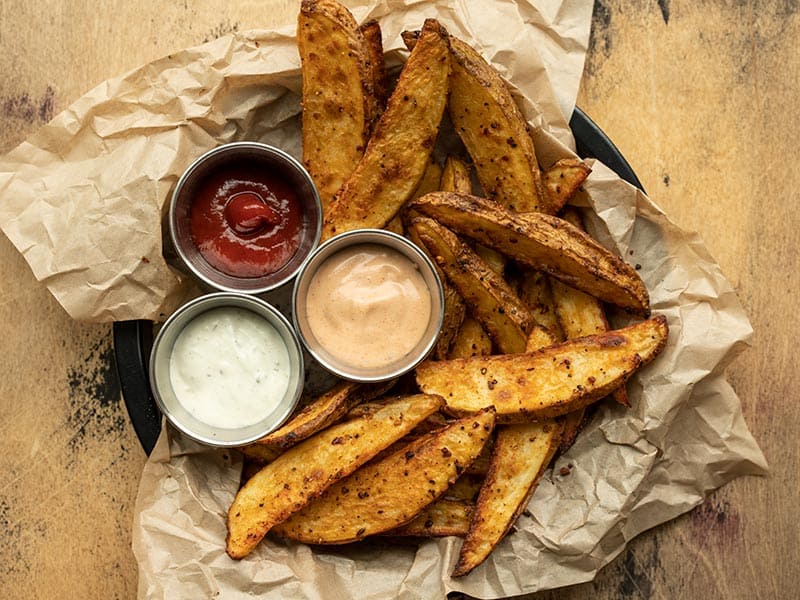 Steak Fries have a thick cut and they get their name as they are served with steak. However, these should not be confused with steak fritters, which is entirely made of steak. They have a huge portion with crispy edges and a soft interior.

​Pommes Soufflées
Pommes Soufflées are a sophisticated variety of French fried potato. Slices of potato are fried twice, once at 150 °C (300 °F) and then again after cooling, at 190 °C (375 °F). The potato slices puff up into little balloons during the second frying and turn golden brown.
Shoestring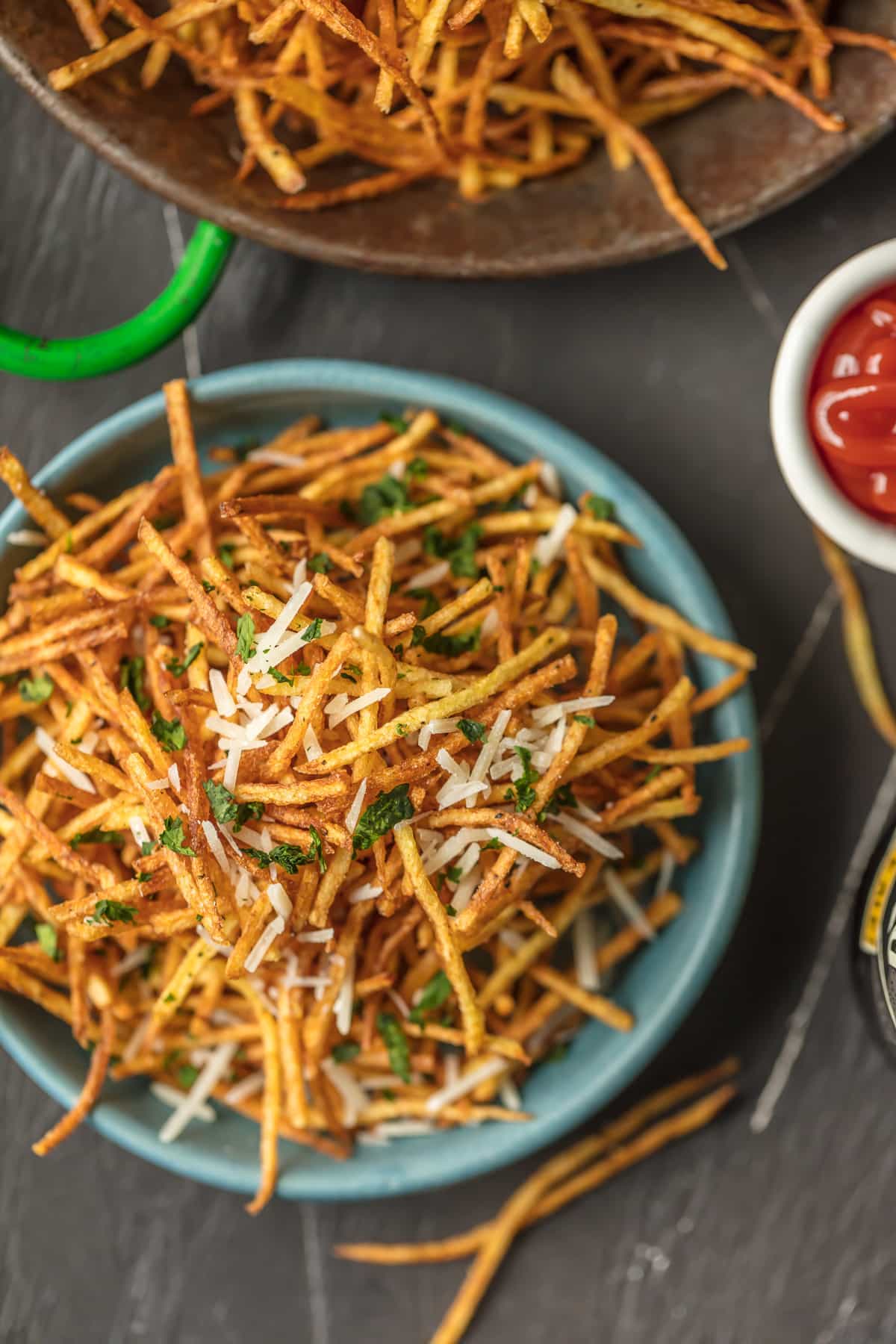 Shoestring is potatoes that are cut into very thin long pieces and fried. They are commonly served as a topping for sandwiches in Cuban cuisine where they are also known as Papas Julianas. Many people prefer adding cheese and chilli to shoestring to enhance the taste.
Curly Fries
The main feature of the Curly Fries that make them different is that they have a spring-like shape. They are created by cutting the potatoes using a spiral slicer. They are also called "Suzi-Q Fries" or "Goldilocks Fries".

​Tater Tots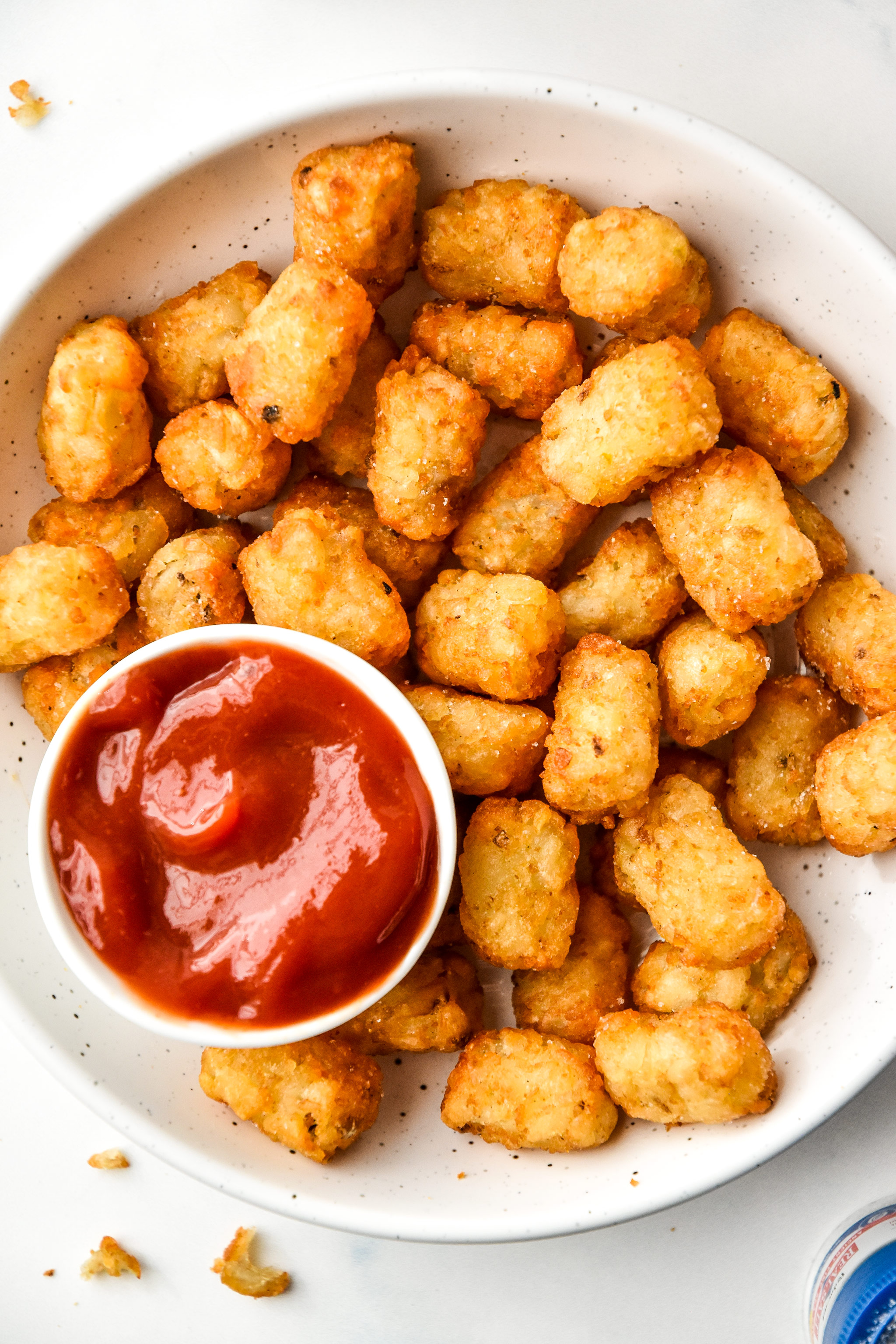 Tater Tots, also known as potato bites are grated potatoes formed into small cylinders and deep-fried, often served as a side dish. The name "tater tot" is a registered trademark of the American frozen food company Ore-Ida, but is often used as a generic term.