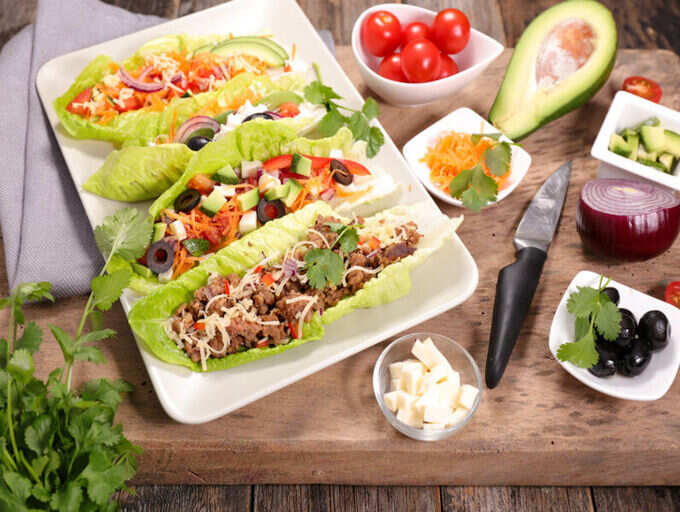 The next best food after our chapati is our beloved bread. Bread butter and masala chai are considered to be a healthy way of starting our day. So much so that we have almost become addicted to this refined flour product. We need to understand that breads available off the market shelves are an amalgamation of refined flour, butter and sugar and excess of anything can harm us more than we think. One slice of bread has 53 empty calories, hurting your weight loss more than you think. Ever wondered, why after continuous days of vigorous workouts, the weighing scale does not seem to dip down? Your answer maybe your midday brown bread sandwiches. Here we have listed some delicious alternatives to your all time favourite bread which can help you in two ways: Get rid of your bread addiction and losing fat and weight at the same time.
Potatoes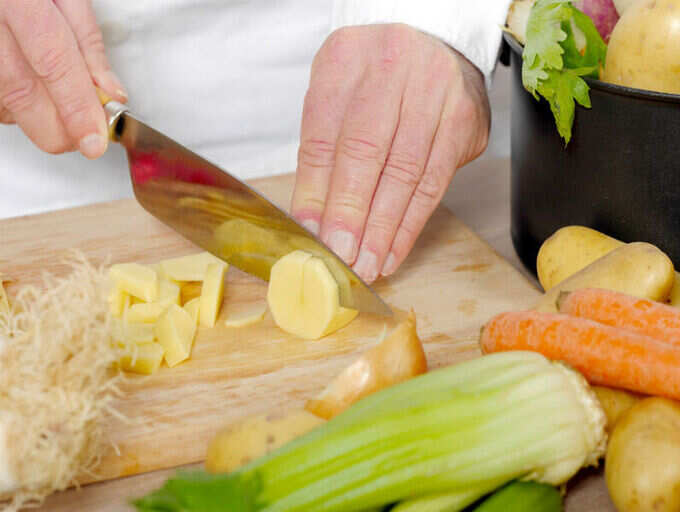 POTATOES: Even though the carb content in potatoes is high, using potatoes in place of bread is a better option as these contain complex carbs which are good for those following an intense cardio workout regime. This is because after a cardio workout our body craves for carbs more than any other nutrient, and bread is not the ideal choice due to the presence of refined flours – which is found in most multigrain breads too. Therefore, replace your bread with potatoes and see the difference in your satiety
Bell peppers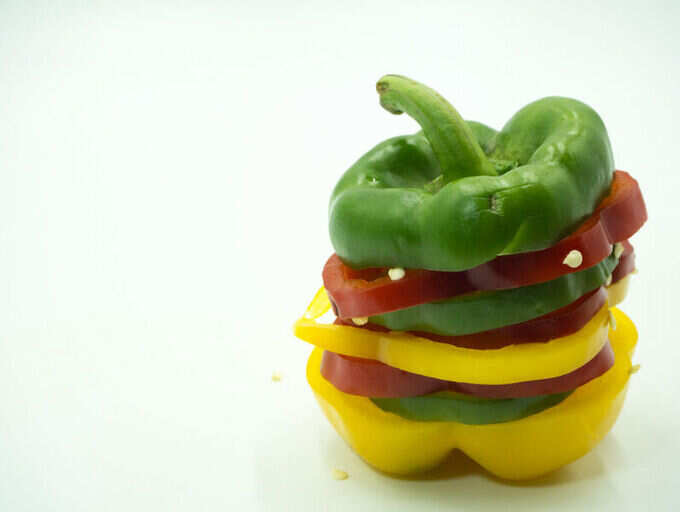 BELL PEPPERS: We love adding colours to our salads and what better way to have a colourful sandwich instead. You can grill the bell pepper and add cheese, olives and lettuce in the middle to have a treat of your own!
​Eggplants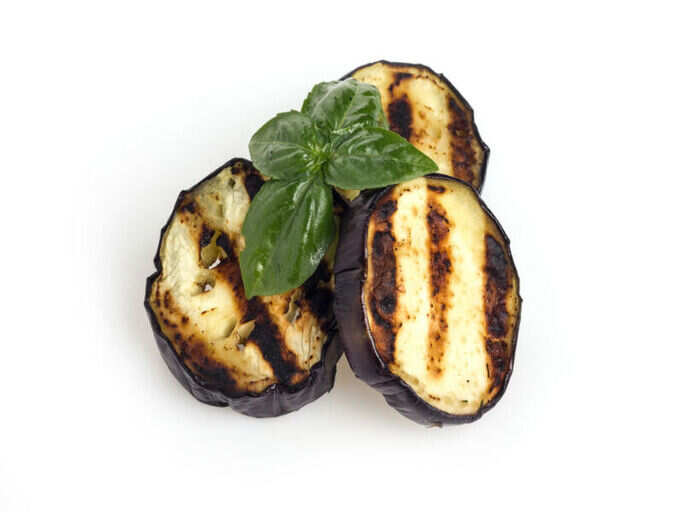 EGGPLANTS: We know that our treasured eggplant is usually cooked in the form of a subzi in our homes, but another yummy way to add this rich in dietary fiber vegetable in your diet is by replacing your bread with thin slices of grilled eggplant. You can add bell peppers, cheese, potato tikki to experiment and have this as a healthy snack.
Tomatoes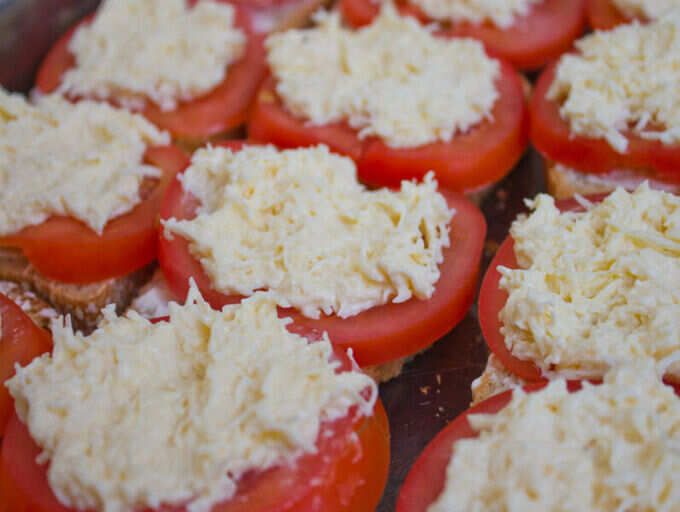 TOMATOES: As Indians, tomatoes are special to us. We add these everywhere and anywhere we think our food may lack taste. We usually put two slices of tomatoes in the middle of our sandwiches. If you want your sandwich to be healthy, remove those two slices of bread and let the rest of the filling remain the same within two slices of tomatoes. Not only will you get the same flavour but no one will end up evil-eyeing your big fat sandwich!
Cucumbers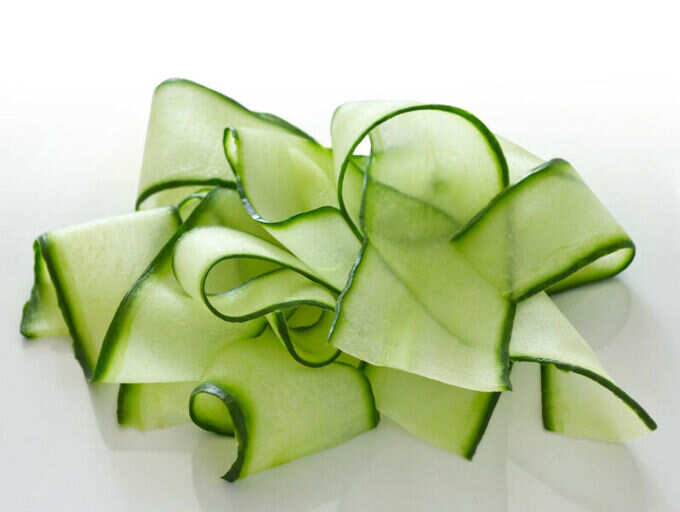 CUCUMBERS: Cucumbers can be used in a variety of ways to make a veggie sandwich without bread. You can make mini open sandwiches with paneer, olives and tomatoes. Or you can use cucumber shavings (thin) and wrap your fillings inside. Low in calorie and rich in dietary fiber, this is the perfect way to snack on a sandwich.
Apples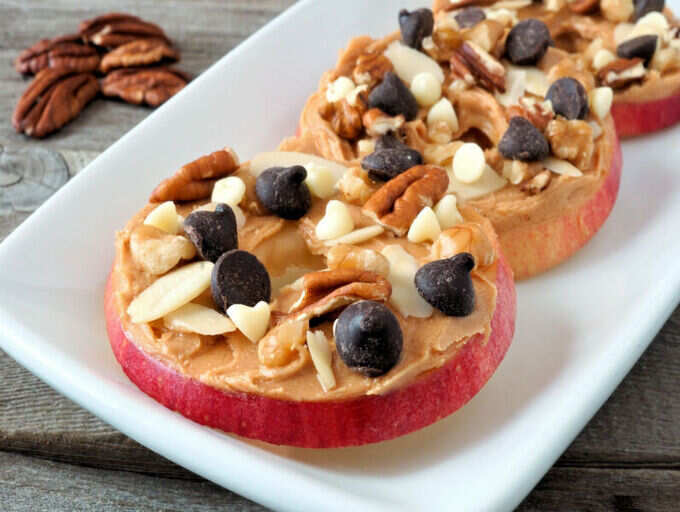 APPLES: We have all seen videos of apple fruit salad. The next best alternative, rich in carbohydrates are apples! You can also do a bit of cheating here. Add peanut butter and walnuts between two slices of an apple and munch on these as a midday snack.
Lettuce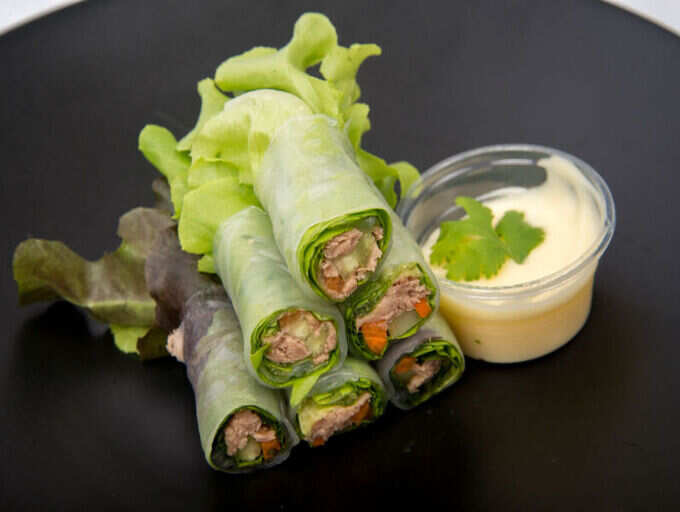 LETTUCE: You can use a variety of lettuce to make healthy wraps. These can be romaine, iceberg, green leaf, red leaf etc. These can be used as they have big lettuce leaves enough to make into a wrap. You can add your favourite fillings like cheese, olives, cherry tomatoes, cubed tikkis to make a delicious wrap, which will not only fill you up but also cater to your 'bread hunger pang'.
Zucchini slices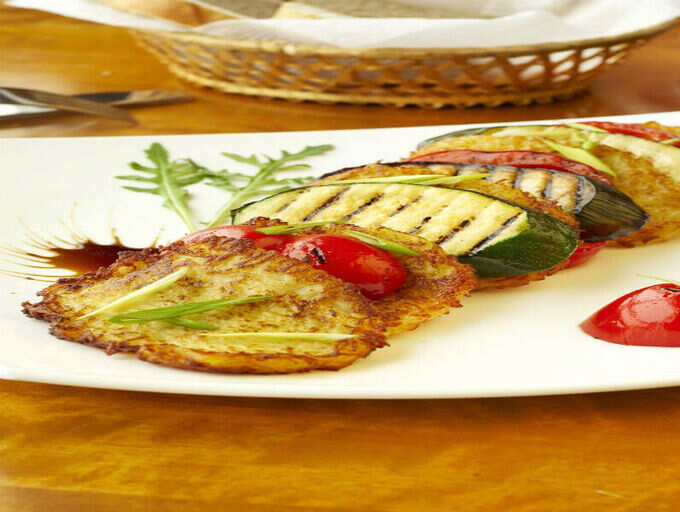 ZUCCHINI SLICES: Zucchinis are rich in antioxidants and are low in GI and calories at the same time! You can use either yellow or green zucchini to make sandwich or burger look colourful. Grill these and add tomatoes and eggplants to make your very own rainbow sandwich.
Pineapple slices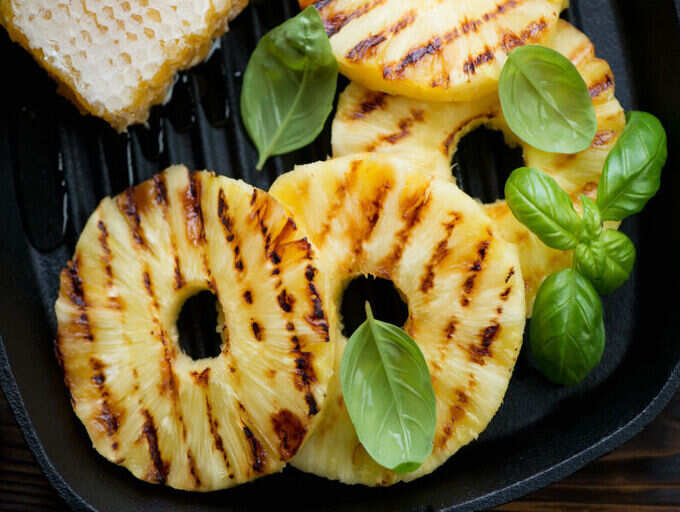 PINEAPPLE SLICES: Yes, some of us do detest pineapples on our pizzas, but they make some yummylicious substitutes to your unhealthy refined flour filled bread. With fruit sandwiches, there are plenty of cheats you can try to cater to your sweet tooth. You can grill the pineapple slices with brown sugar on top and add herbs like rosemary and fennel in the middle of your sandwich to make it an antioxidant rich snack.
Cabbage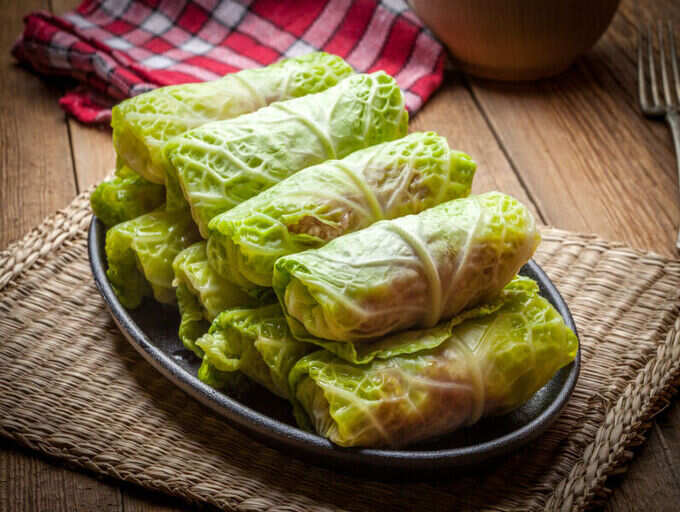 CABBAGE: Our desi 'patta gobhi' maybe an underdog but has the rich in dietary fiber, vitamin K and C. Just like lettuce, you can use cabbage leaves to make a wrap with your favourite veggies and add chicken or potato cubes to savour as an evening snack. Not having your favourite 'brown bread' sandwich does not seem like a bad idea now right?
Carrots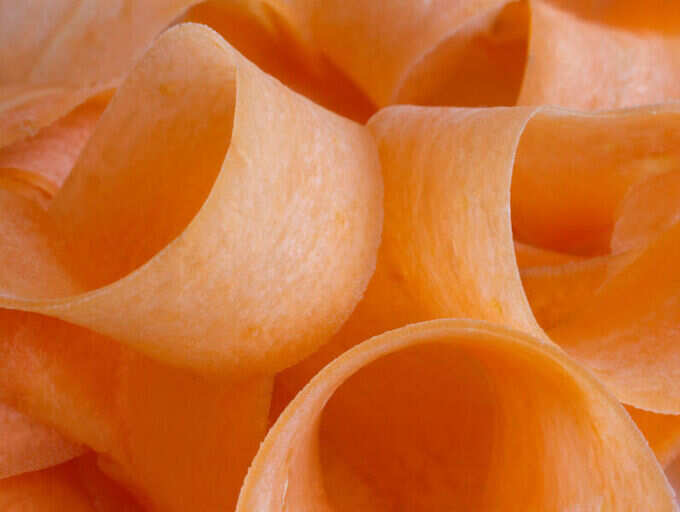 CARROTS: Just like cucumbers, you can either use carrot shavings or slices to make yourself a sandwich or burger. Try blanching the carrot before using it in your sandwich as it will make it softer to chew. Have a heart condition and doctors advised to you have healthy food but sandwiches are your favourite? Carrots to your rescue! Carrots have been known to lower chronic heart diseases and these will be great for you as a snack.