01/6Add these 3 ingredients to your tea to lose weight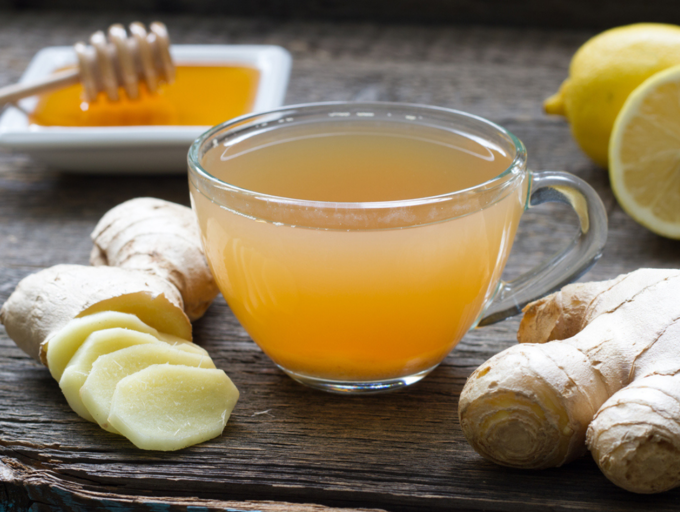 There is something innately comforting about a piping hot cup of tea and its unquestionable ability to provide comfort in the craziest and most chaotic days. What if we told you that your favourite beverage can actually do a lot more than just soothing your soul and perking up your mood? Yes, you read that right. One of the best things about a cup of tea is that it gives plenty of room for experimentation. While a warm cuppa always comes handy during a bout of sniffles, adding particular ingredients to your tea can also help in kickstarting your weight loss journey. Yes, we are telling you how to make an incredibly potent cup of chai to aid your weight loss journey. The best part? You will only need to add three ingredients.READMORE
02/6The simple detox tea to get back in shape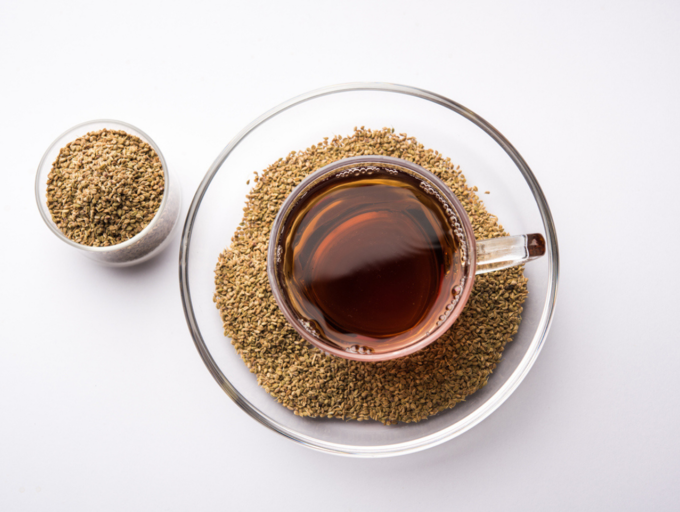 The internet may be flooded with a variety of detox drinks and herbal teas, but what we are suggesting is an extremely simple yet powerful herbal tea. This herbal concoction will help in kickstarting your metabolism and speed up your weight loss journey. You will only need ginger, ajwain (carom seeds) and lemon.
03/6​The incredible benefits of adrak, ajwain and lemon tea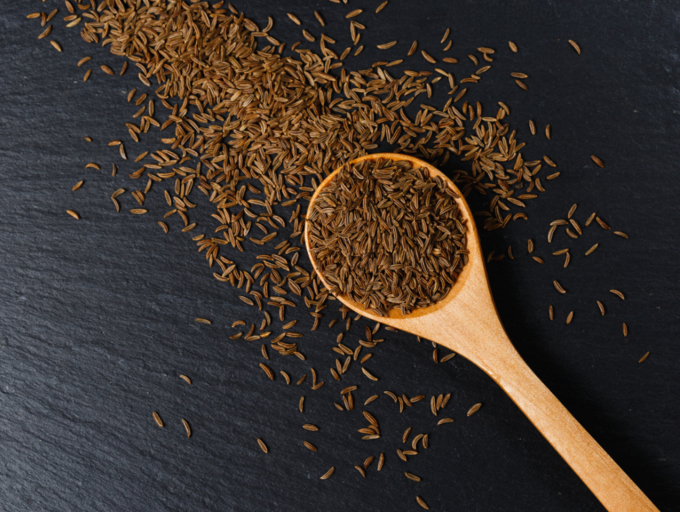 It is important to note that while there is no such thing as magical concoctions which will shrink your belly overnight, including detox drinks in your diet plan can certainly go a long way in assisting your quest to lose weight. All three ingredients are loaded with antioxidants and can help in promoting weight loss. For the unversed, antioxidants fight the free radicals present in your body that cause inflammation. A study conducted in 2019 found that regular consumption of ginger can actually lead to a significant reduction in body weight.
04/6This tea will aid your weight loss journey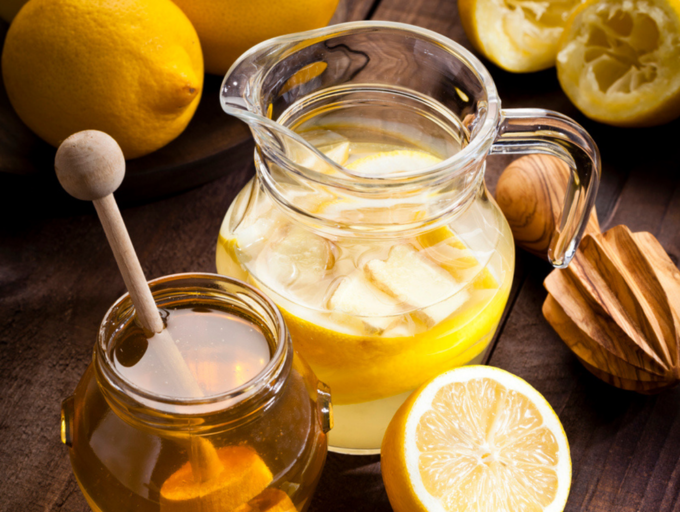 Ajwain or carom seeds, which are another key element in this herbal tea, are well known to boost your metabolism, further accelerating your weight loss journey and also play a huge role in keeping digestive issues at bay. The third ingredient, lemon is known to increase your metabolism and there is strong anecdotal evidence that links lemon-water with weight loss.
05/6You will need: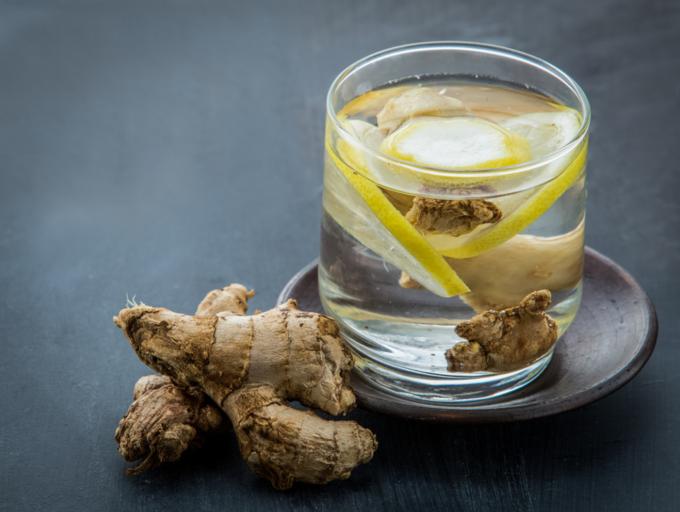 1. Half-inch ginger
2. 1 lemon
3. 1 teaspoon of carom seeds (ajwain)
4. 1 glass of water
06/6​How to make ginger-lemon-ajwain herbal tea at home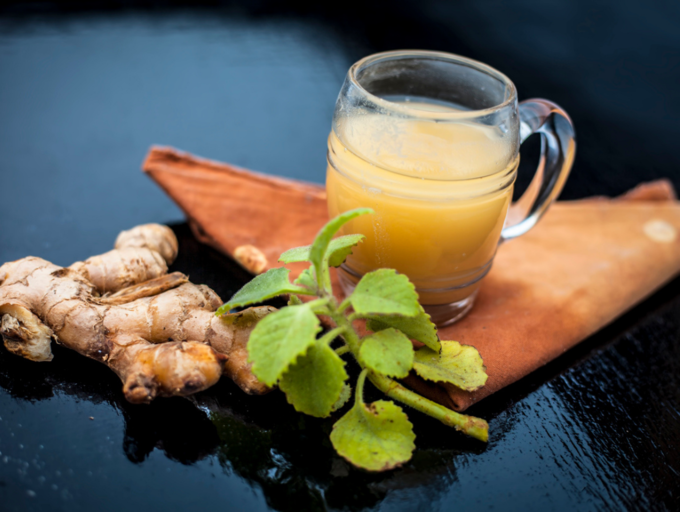 Soak 1 teaspoon of carom seeds in water overnight. The next day, heat the ajwain water in a pan, add finely chopped ginger to the concoction and let it come to boil. Strain the herbal tea, add a teaspoon of lemon juice and enjoy your tea! You may also add honey or jaggery as per your taste.
You may consider replacing your early morning cup of masala chai or coffee with this weight loss inducing drink!
Weight loss: Have kalonji (nigella seeds) these 3 ways to lose weight
01/5Here are some easy ways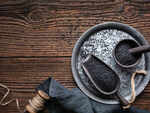 India is home to a large variety of herbs and spices. The household pantries are stacked with different varieties of seasonings used to enhance the flavour and aroma of the cuisine. From cumin to black pepper, star anise to asafoetida, there are endless spices available. But one thing which is equally fascinating about these spices is that they also possess medicinal properties.
You must have heard about the benefits of using turmeric for inflammation and clove for bad breath. Kalonji is another spice derived from an annual flowering plant, which is vouched for its weight loss and a wide range of therapeutic benefits.
02/5​Nutrient content in Kalonji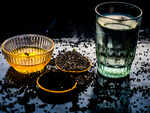 Kalonji is packed with different kinds of micronutrient which makes it an important spice used for preparing medicines. Not only in Ayurveda, but the black seeds are also popular in Southeast Asia and Middle Eastern countries. Kalonji seeds contain nutrients like Vitamin A, C, K, iron, phosphorus and potassium. They also contain active compounds called phytochemicals, including phytosterols, which is known to help shed kilos.
03/5​How kalonji help in weight loss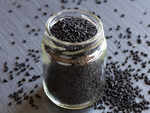 Science suggests that the active phytochemical speeds up the process of weight loss by altering the expression of specific genes responsible for controlling appetite and fat loss. Apart from this, kalonji is also beneficial in reducing the symptoms of chronic diseases like diabetes and arthritis. Here are 3 ways to include these tiny seeds in your diet.
04/5Here are some common ways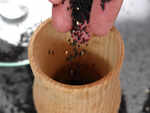 Method 1: With honey and lemon
Take a pinch of kalonji seeds (5-10) and crush them finely to make powder. Add kalonji powder to a glass of warm water and mix well. To this add a spoon of honey and squeeze the juice of half a lemon. Mix everything nicely and have it on an empty stomach.
Method 2: With lemon juice
Take 8-10 kalonji seeds in a bowl and squeeze half lemon juice in it. Now keep this kalonji in the Sun for 1-2 days. Have 2-4 kalonji twice daily to lose weight.
Method 3: Take directly with water
Take a few kalonji seeds and swallow it with warm water or add 8-10 seeds of kalonji in a glass and leave it overnight. Remove the seeds and drink the kalonji water in the morning.
05/5​A word of caution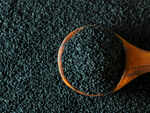 Do not have too many kalonji seeds in a day as it may lead to digestive issues.
DISCLAIMER: The views expressed in this article should not be considered as a substitute for physician's advice. Please consult your treating physician for more details.