Biryani is a mixed rice dish with its origins among the Muslims of Indian subcontinent. It can be compared to mixing a curry, later combining it with semi-cooked rice separately. This dish is especially popular throughout the Indian subcontinent, as well as among its diaspora.
Many historians believe that biryani originated from Persia and was brought to India by the Mughals. Biryani was further developed in the Mughal royal kitchen. the Mughal soldiers looked undernourished. In order to provide a balanced diet to the soldiers, she asked the chefs to prepare dish with meat and rice.
According to her, biryani has its origins in Persian cooking. The Mughal emperors of India partook of this delicious rice concoction during their royal feasts. … The Islamic Persians introduced biryani to the world. The word `birian' (in Persian) means fried before cooking.
Aromatic and bursting with flavors, Biryani is a wholesome meal you shouldn't miss out on when in India. Having said that, every place in the country has its own unique take and variation on this classic dish. Some might be tangy, others less so, but they're all worth sampling. Here are few types of Biryani you need to try.
Hyderabadi Biryani
Hyderabadi biryani is one of India's most famous biryanis; some say biryani is synonymous with Hyderabad. The crown dish of the Hyderabadi Muslims, Hyderabadi biryani developed under the rule of Asaf Jah I, who was first appointed as the governor of Deccan by the Mughal Emperor Aurangzeb.
Believed to have originated from the kitchen of the Hyderabad's Nizam, there are two types of Hyderabadi Biryani – Pakki (cooked) and Kacchi (raw). The Pakki Hyderabadi Biryani involves cooking of basmati rice and meat separately and then layering them together.
While the kacchi Hyderabadi Biryani is made from the raw marinated meat (chicken or lamb) placed between the layers of basmati rice infused with saffron, onions and dried fruits, both are slow-cooked in a dough-sealed earthen pot over charcoal fire, which results in rich, aromatic and punchy biryani.
Lucknowi Biryani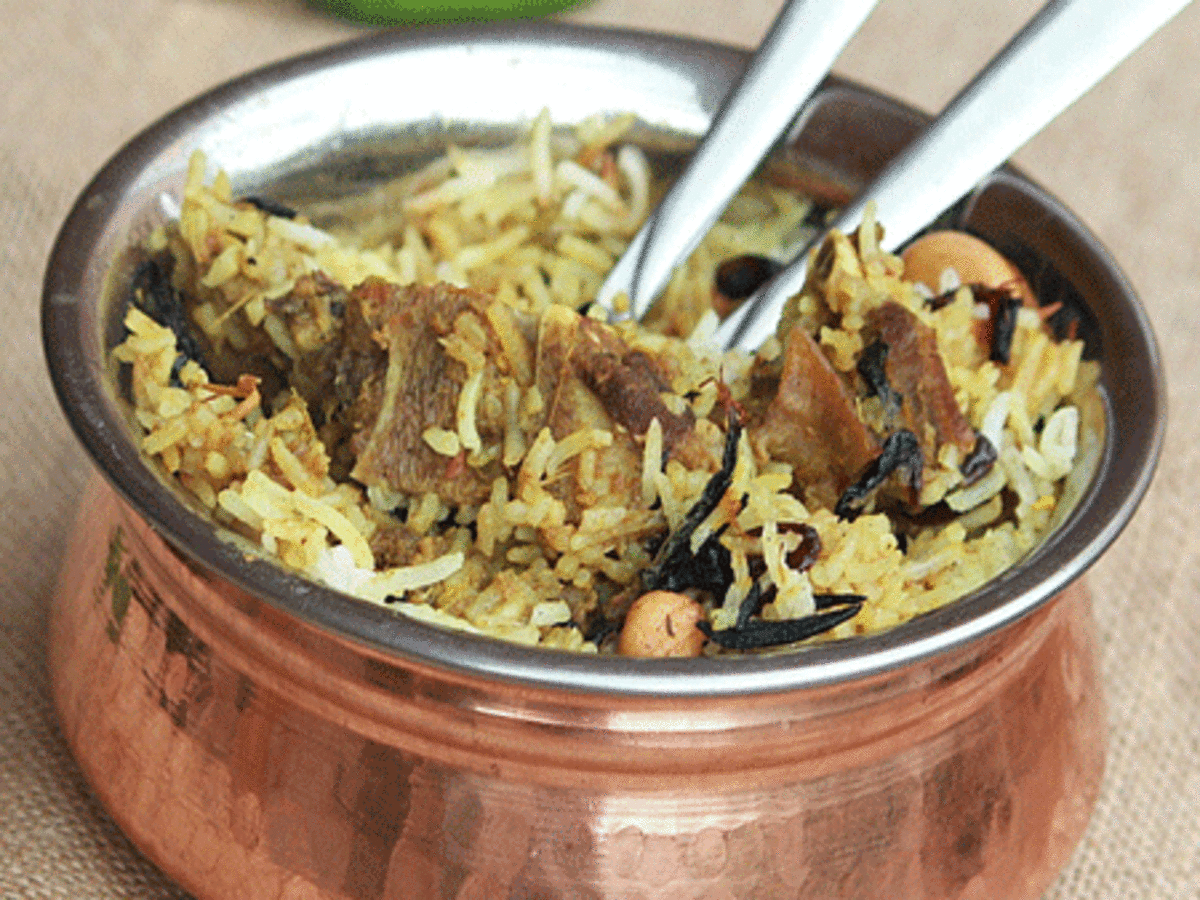 Also known as the 'Awadhi biryani', the Lucknowi Biryani stands out due to its cooking style, known as dum pukht. The meat (or chicken) infused with spices is partially cooked separately from rice, which is flavoured with saffron, star anise and cinnamon.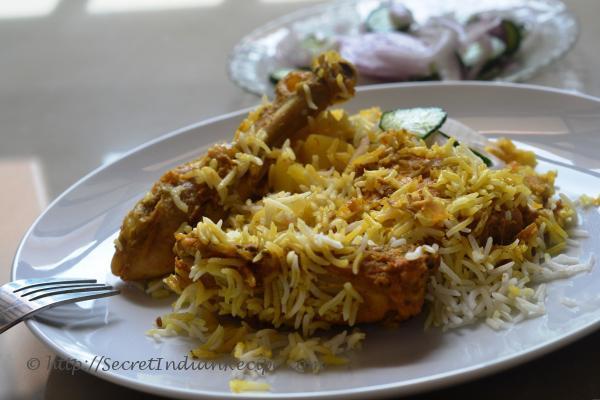 Both the meat and rice are then layered together in a handi (deep-bottomed vessel) and cooked for hours until the flavours deeply penetrate. The end result is soft Lucknowi biryani with mild flavours.
Calcutta Biryani
Calcutta Biryani originates from Kolkata although it has roots tracing back to the Awadhi style biryani of Lucknow.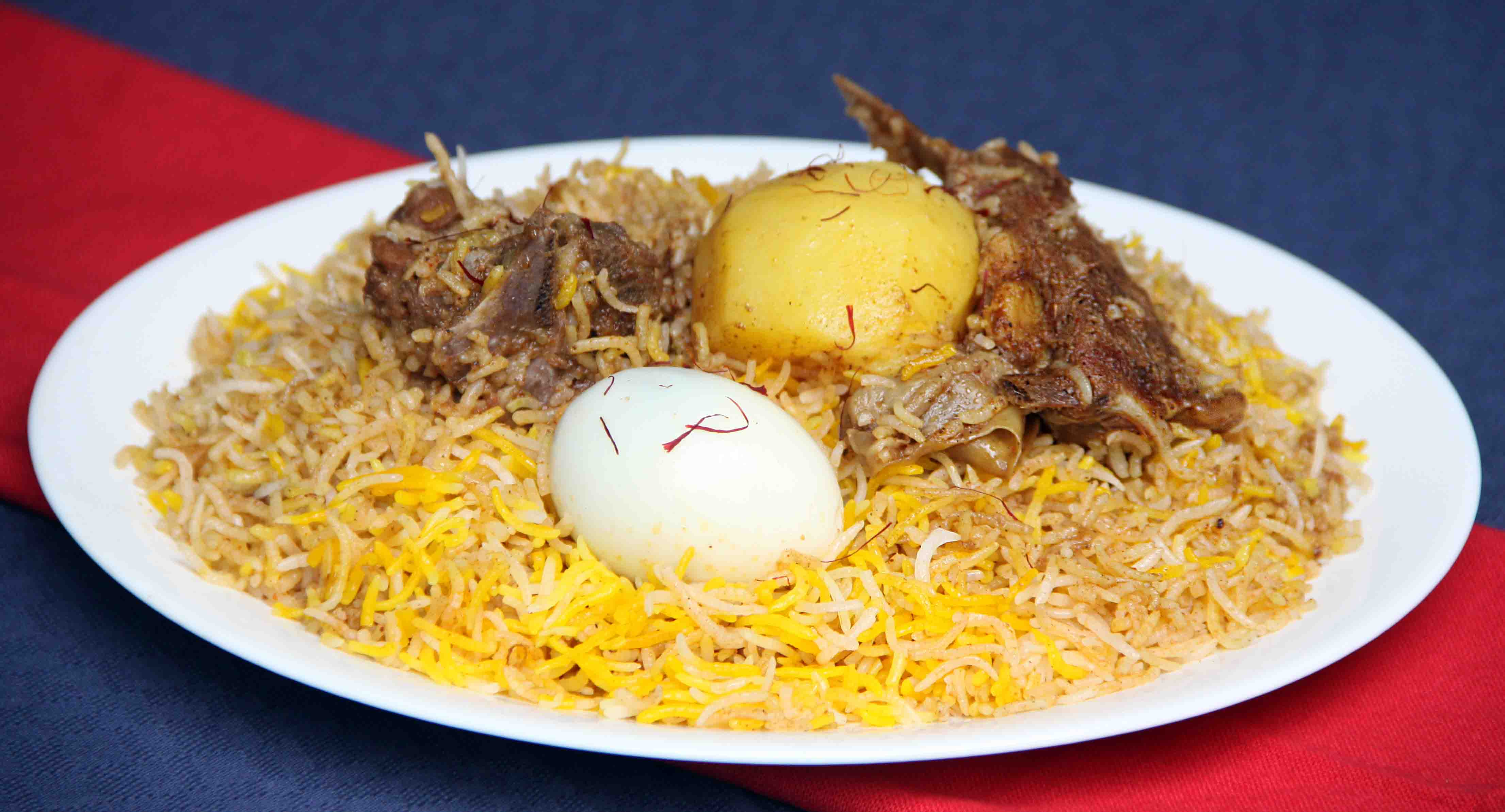 Characterised by subtle flavours with a tinge of sweetness and more sparing use of spices, it is cooked with light yellow rice, which is layered with yogurt-based meat, soft boiled eggs and potatoes. Add to that, saffron, nutmeg and kewra, which lends a soothing aroma to the biryani.
Thalassery Biryani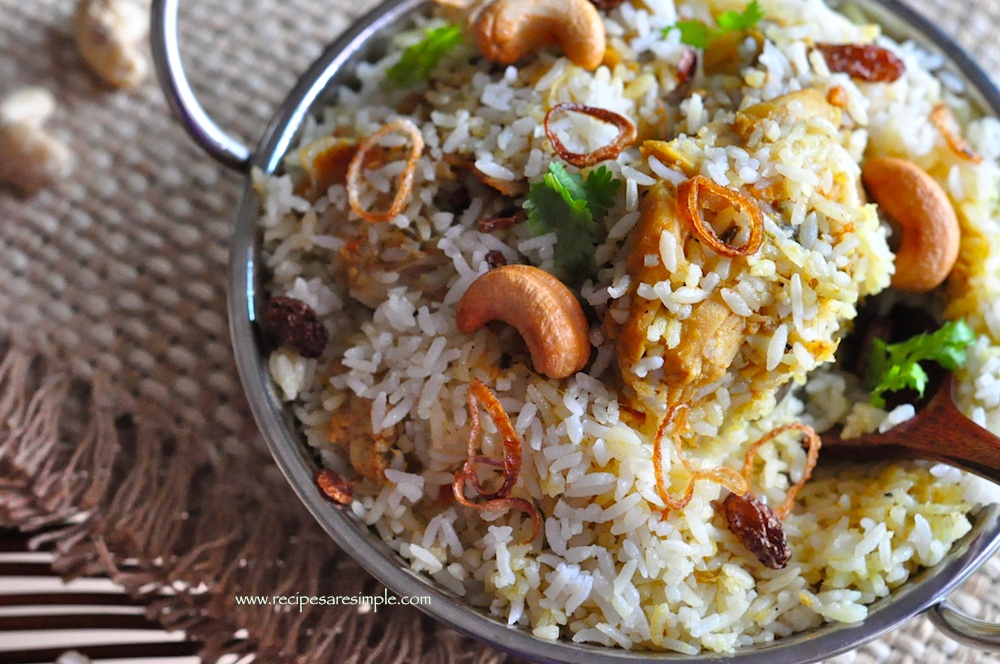 Thalassery Cuisine refers to the distinct cuisine from Thalassery town of northern Kerala, that has blended in Arabian, Persian, Indian and European styles of cooking as a result of its long history as a maritime trading post. Thalassery is known for its Tellicherry biriani.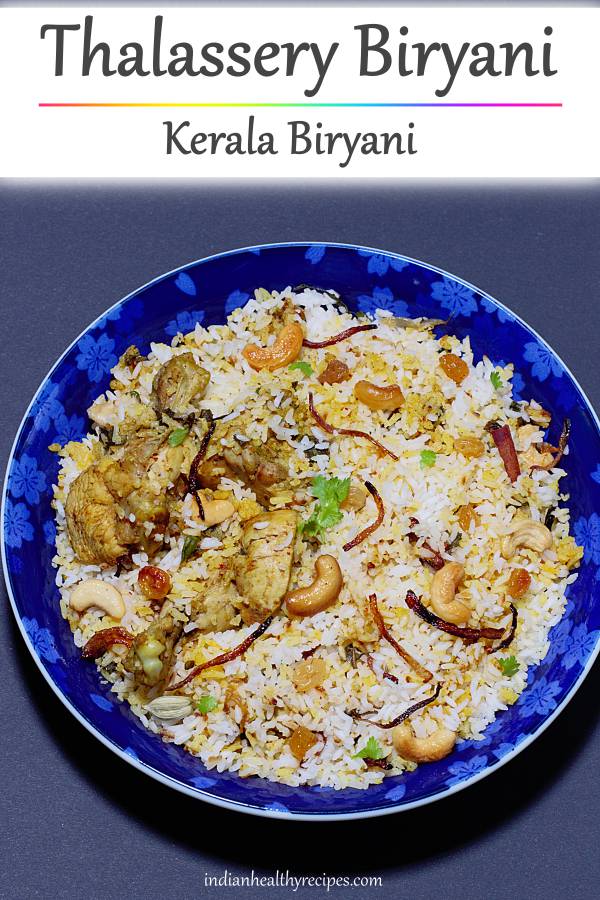 Sweet and spicy, this biryani hails from the Malabar region, specifically Kerala. The variation of biryani in this region is as plentiful and diverse as the cultures and ethnic groups within. The Thalassery Biryani, for instance, makes use of an indigenous variety of rice – Khyma or Jeerakasala – instead of the basmati rice that is used traditionally. Other ingredients used in this biryani include Malabar spices, meat or chicken, fried onions, fennel seeds, sauteed cashews and raisins. The Khyma is cooked separately from the meat, and mixed together only at the time of serving.
Bombay Biryani
Bombay Biryani is worth the trip to Mumbai in itself. It is composed of chicken (mutton or vegetables), fried and spiced potatoes, kewra water (screw pine) and dried plums that make the flavour distinctively sweet, tangy and aromatic.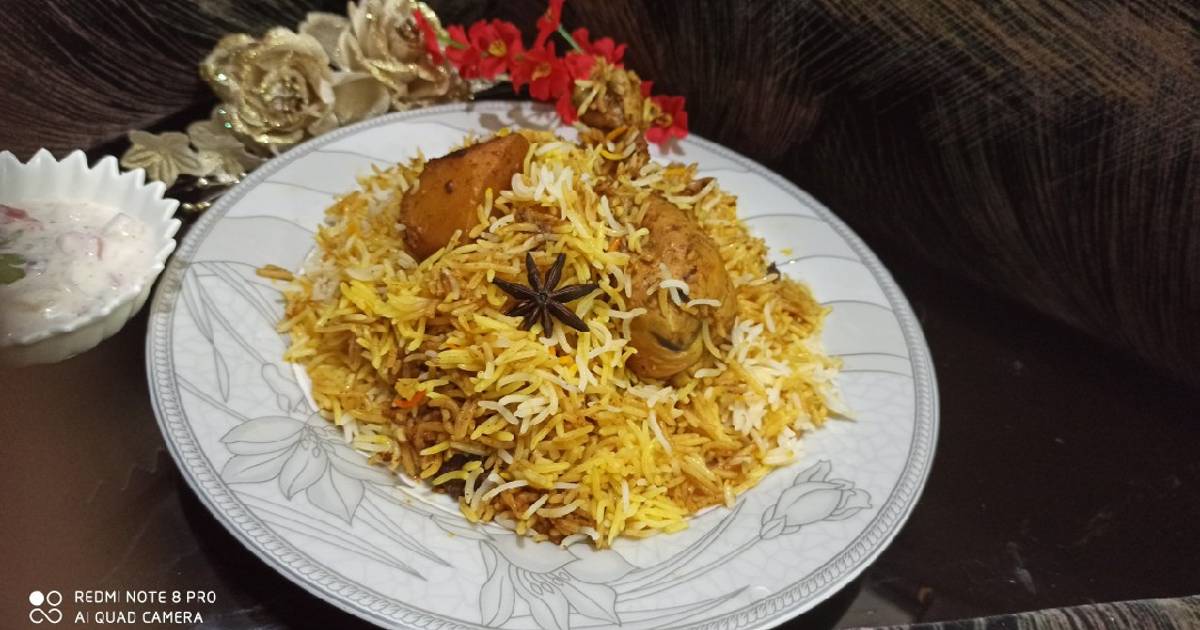 Sindhi biryani has mild spices and is heavily loaded with dry fruits and garnished with uncooked mint and chilies. … It is sometimes even topped with chopped coriander, fried onions and green chilies. Bombay Biryani. Bombay biryani is another one of the most popular biryanis around the world
Sindhi Biryani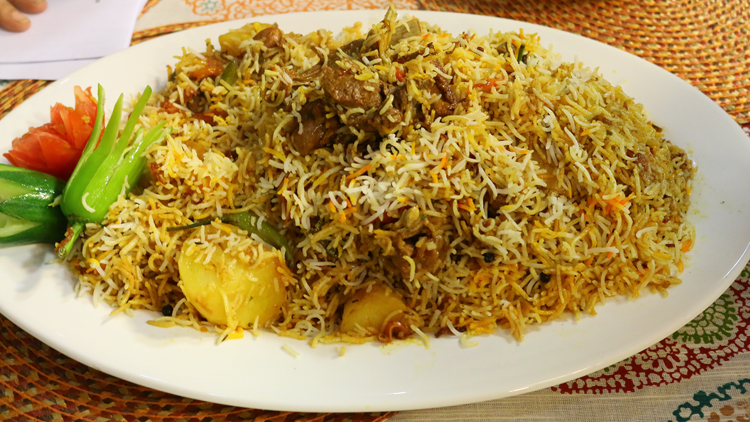 Sindhi Biryani is a special meat and rice biryani dish originating from the Sindh province of Pakistan. Owing to its popularity, it forms one of the most consumed dishes of Pakistani cuisine and Sindhi cuisine. Sindhi biryani is served in nearly all the flights of Pakistan International Airlines
Sindhi Biryani is a dish that originated in Sindh province (now part of Pakistan), hence the name. This biryani is made from the generous use of chopped chilies, roasted spices, mint and coriander leaves, onions, nuts, dried fruits and sour yogurt, making the flavor piquant and aromatic. Added to this biryani are plums and potatoes for good measure.