By now we all have well understood that Vitamin C plays a vital role in boosting our immunity. It prevents the body from free radical damage, helps manage diabetes, heart health and improves skin health. All this makes it important to include vitamin C in our daily diet, especially when experts around the world are rooting for strong immunity. A strong immunity doesn't just keep you away from diseases but also prevents respiratory troubles, which is one of the major symptoms of COVID-19 infection.
Apart from preventing respiratory troubles, vitamin C also boosts overall lung health. According to a study published in the European Respiratory Journal, it was found that vitamin C has anti-inflammatory effects on the lungs. Several other studies have proven that vitamin C consumption reduces lung fibrosis, lung cancer risk and more.
Here is a list of 7 winter fruits that will provide you with your daily dose of much-required Vitamin C.
Oranges
Apart from the Sun, the best part about winters is tangy and juicy oranges. Apart from being yummy, oranges have a rich nutrient profile. These are a storehouse of vitamin C, antioxidants and fibre that boost immunity and promote gut health.
Guava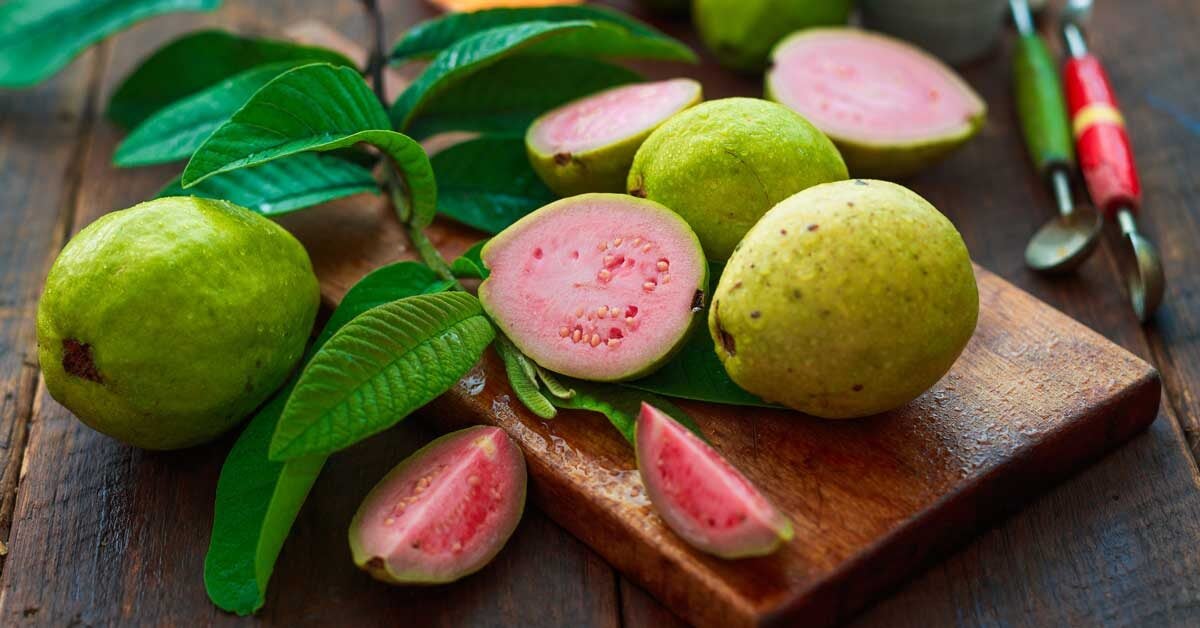 The fleshy, crunchy guava tastes best when accompanied with some black salt and red chilli powder. Guava is also known for its weight loss benefits. Apart from that, it helps build immunity and manage diabetes.

Pomegranate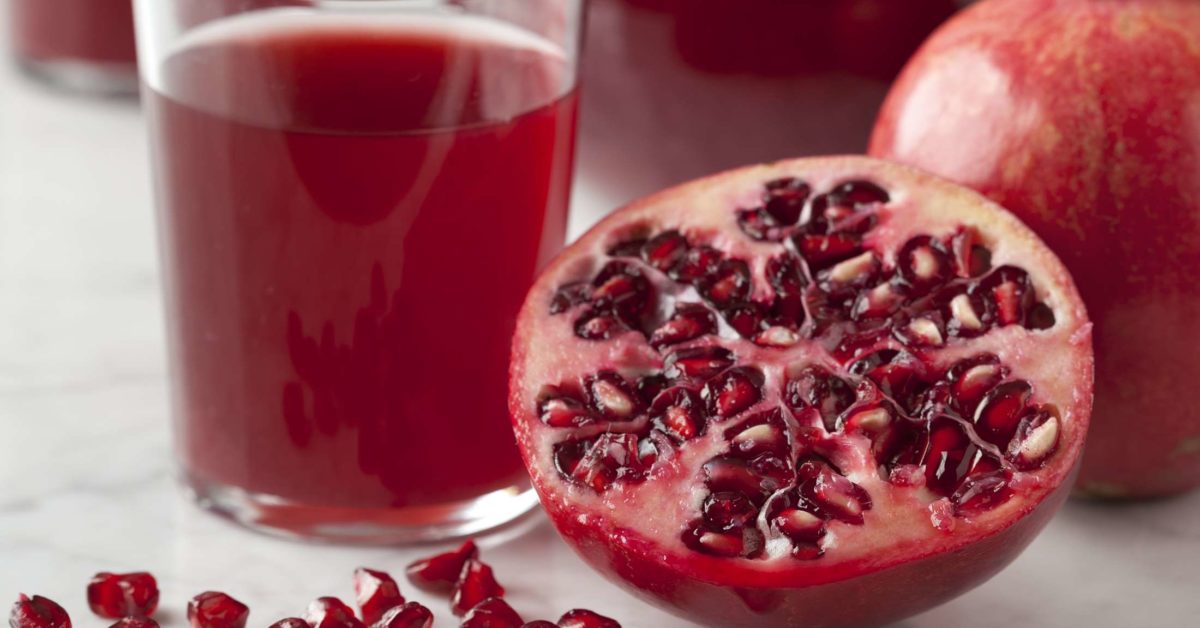 The juicy red pearls are a powerhouse of nutrients and are known to fight viruses and boost overall health. You can consume pomegranate alone or sprinkle some on your salad and other dishes.

Strawberry
Strawberries are a powerhouse of nutrients. It is rich in vitamins, fibre, minerals, antioxidants and has zero cholesterol and fat. All this makes strawberries an ideal choice for a guilt-free snack.
Kiwi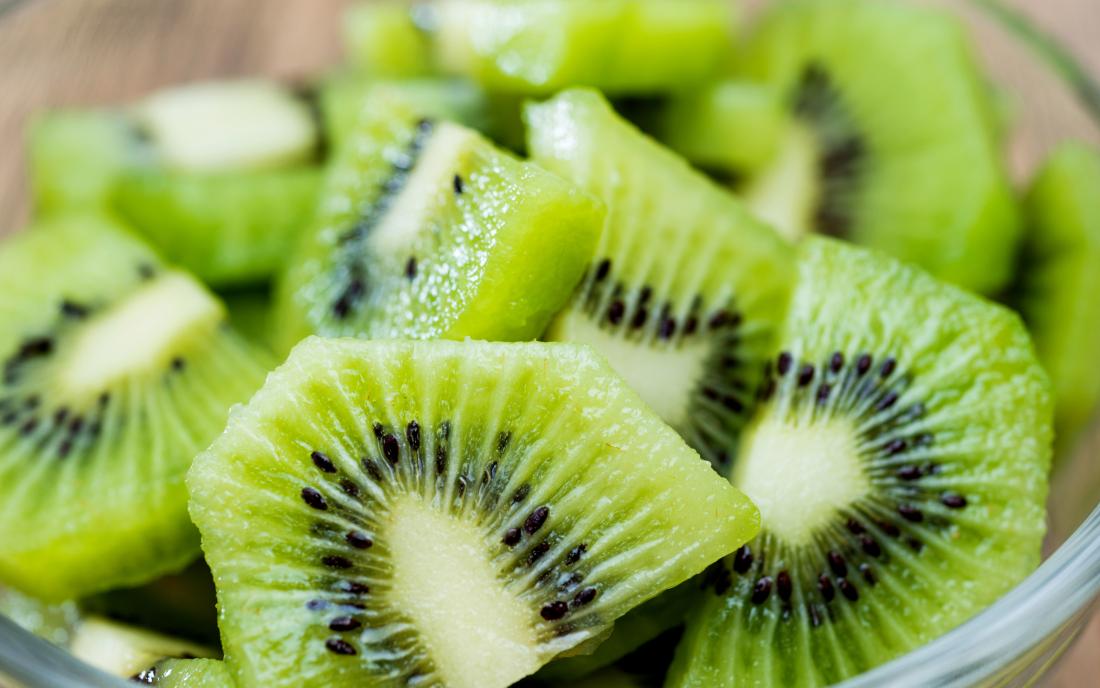 As per studies, 100 grams of kiwi provides you with 74.7 grams of vitamin C. Thus, make it a part of your daily diet to promote overall health.

Grapes
The thing about grapes is no one can eat just one. Along with its delicious taste, grapes are a powerhouse of nutrients that improve your immune function and help flush out toxins from the body.

Pure Ghee
It is a common misconception that ghee makes you fat. Pure ghee made of cow milk generates instant heat and energy in the body that keeps you warm during winters. Ghee is a healthy fat, packed with the benefits of vitamin A, K, E, Omega-3 and Omega 9 essential fatty acids. Adding a tablespoon of ghee in your food during winters can keep your skin and hair healthy.

Amla or Indian Gooseberry
Amla, also known as Indian Gooseberry is loaded with vitamin C, a nutrient known to boost immunity. The small citrus fruit contains the highest amount of vitamin C among all fruits and vegetables. The small green winter fruit helps to cleanse the colon, removes excess toxins from the body and is known to be effective against dandruff and other skincare problems. Having one amla on an empty stomach in the morning in winters can help you sail through the harsh weather easily.

Peanuts
Peanuts are an especially good source of healthful fats, protein, and fiber. They also contain plenty of potassium, phosphorous, magnesium, and B vitamins. Despite being high in calories, peanuts are nutrient-rich and low in carbohydrates.
Concoctions to try in winters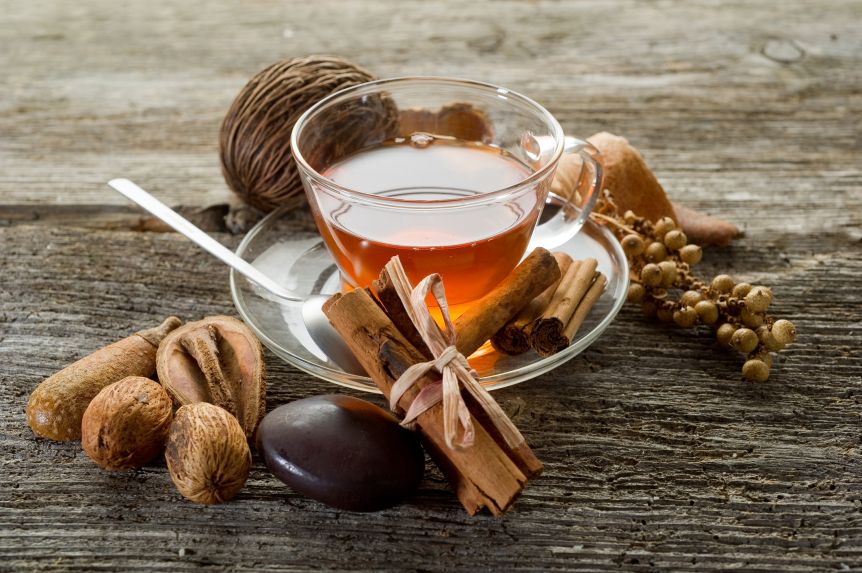 Masala chai made with ginger and other spices and concoction made of carom seeds, fennel seeds and cumin seeds is very beneficial for health in winter. Even tulsi tea and combination of honey and garlic can help you fight the cold weather in the winter season. You can also add overnight soaked garden cress seeds in your diet.


Whole-grain
Make your diet more healthy by adding whole grains like maize, bajra, pearl millet. Whole-grains are rich in starch, fiber and protein. They are good for skin, weight loss, promote satiety and increase the level of good cholesterol in the body. Ragi porridge is another excellent winter breakfast option.
Turmeric root and Green garlic
Turmeric root and green garlic are commonly available in winters and you should include them in your diet to stay healthy. Make pickle of turmeric root by adding some salt and ghee and add more green garlic in your food for your heart health and immunity.

Jaggery
Winter diet will be incomplete without mentioning jaggery. Commonly known as gur in Hindi, jaggery is known to produce heat in the body. It also helps to dilate blood vessels and produces warmth in the body and cleanse your lungs. So, swap you refined sugar with jaggery. You can even have jaggery, ajwain and ginger juice when suffering from fever.