This is probably the most exciting article of the week because as the title suggests, it's all about Food! I am an Indian and I am a major Foodie, even Zomato thinks so and I'm on the Top Foodies list. I review food very critically and especially Indian food, because my mother is an amazing cook and every Indian restaurant that I try are directly compared to hers, in my head! Now that I have laid down my qualification to write on this topic, let me share with you my most favourite Indian Food Places (in no particular order) in Qatar that serve food so good, it's almost as good as home.
Aalishan Restaurant
Location : Al Muntaza
This is one of my favourite places to get a good Indian meal. The place is fairly crowded on a weekend as it is pretty popular. The food is quite impressive and my favourites are the Chicken manchow soup, Chicken lollipop and Chicken Fried rice. The mango lassi for dessert was a winner as well. The prices on the menu are on the higher side but the ambience and food does justice to it.
Gazebo Restaurant:
Location: Barzan Souq
Once you spot the restaurant, the rest of the experience is quite commendable. The place has an antique and Royal Indian vibe to it and the menu and item names project the same. I loved everything I ordered and it was quite a rare experience to be able enjoy every item. The prices are above average and the service is very pleasant. I highly recommend you to drop by and try at least once.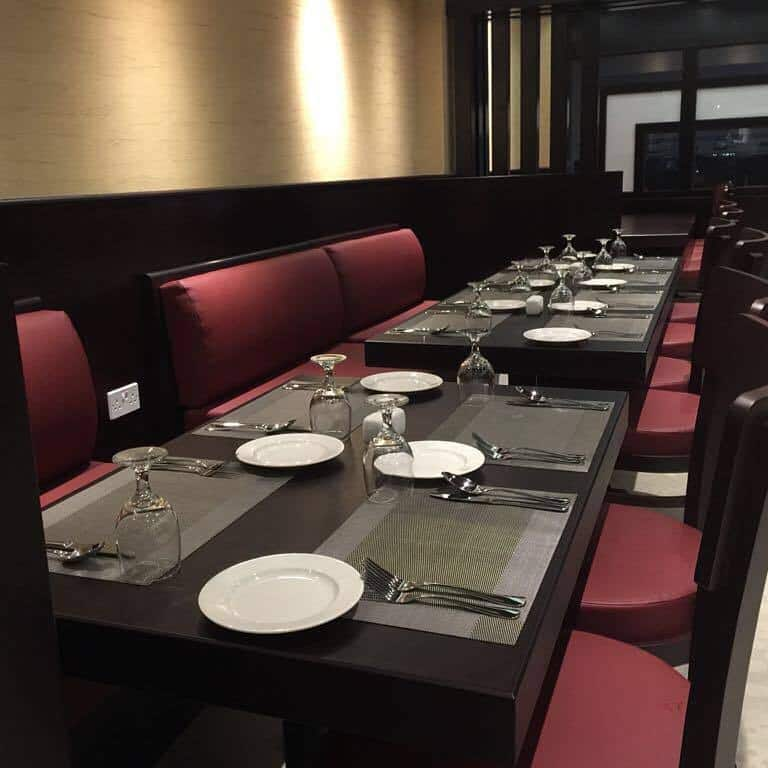 Indian Coffee House
Location: near Le Mirage Suites, Al Jadeeda
I have lost count of the number of times I have dined at Indian Coffee House. They always host interesting themes and food/ buffet offers as seen on their social media, quite frequently. That and the fact that their prices are so affordable makes it even more appealing. The food taste is good as well and they maintain the same level even when the themes keep changing.
Spice Republic
Location: Gulf mall, Al Gharafa
Spice Republic is another higher end Indian food places that I enjoy going to occasionally. My top 2 picks from here are the veg samosa and the Dal. Random and unrelated, but separately, both great. They have many food combo options in case you are lazy to order separately.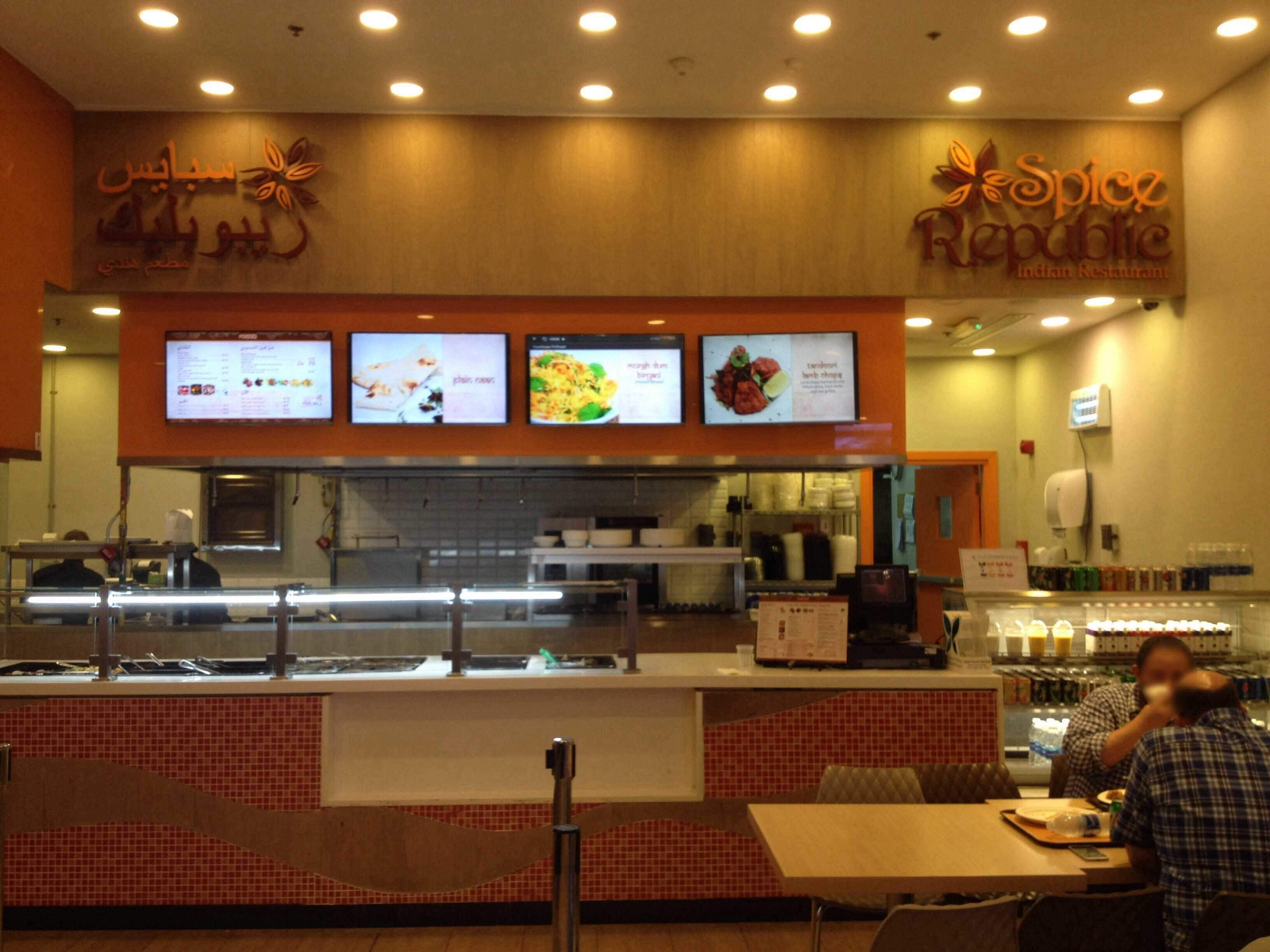 Saravana Bhavan
Location: Safari Mall
This place is one of the most affordable ones when you feel like dining out , say, every other day. Some weeks are like that and no one is judging. The one I end up at is in the mall and after a long evening of shopping, it's our last stop to get a variety of items for the family without burning a hole in my wallet every time.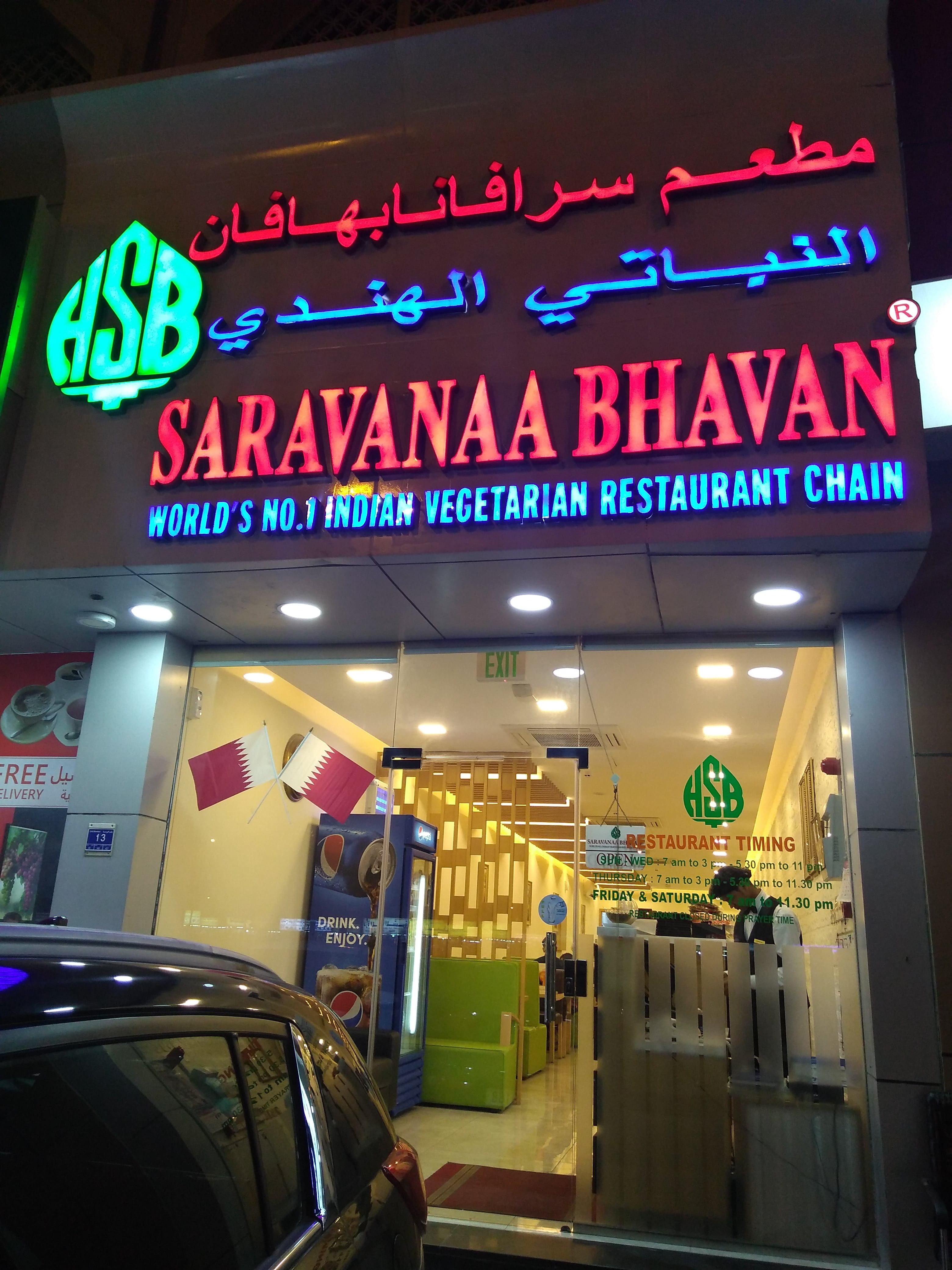 Bharath Vasanta Bhavan
Location: Al Wakrah
BVB has many outlets throughout Doha and they serve, what I would call, as close to the real South Indian restaurant experience. The food, servings, staff and overall ambience is straight out of a restaurant in South India. They make great north Indian dishes as well because they have the best Chole Bature in Doha! Also please not that it is a pure vegetarian restaurant. They also have very delicious Indian sweets options.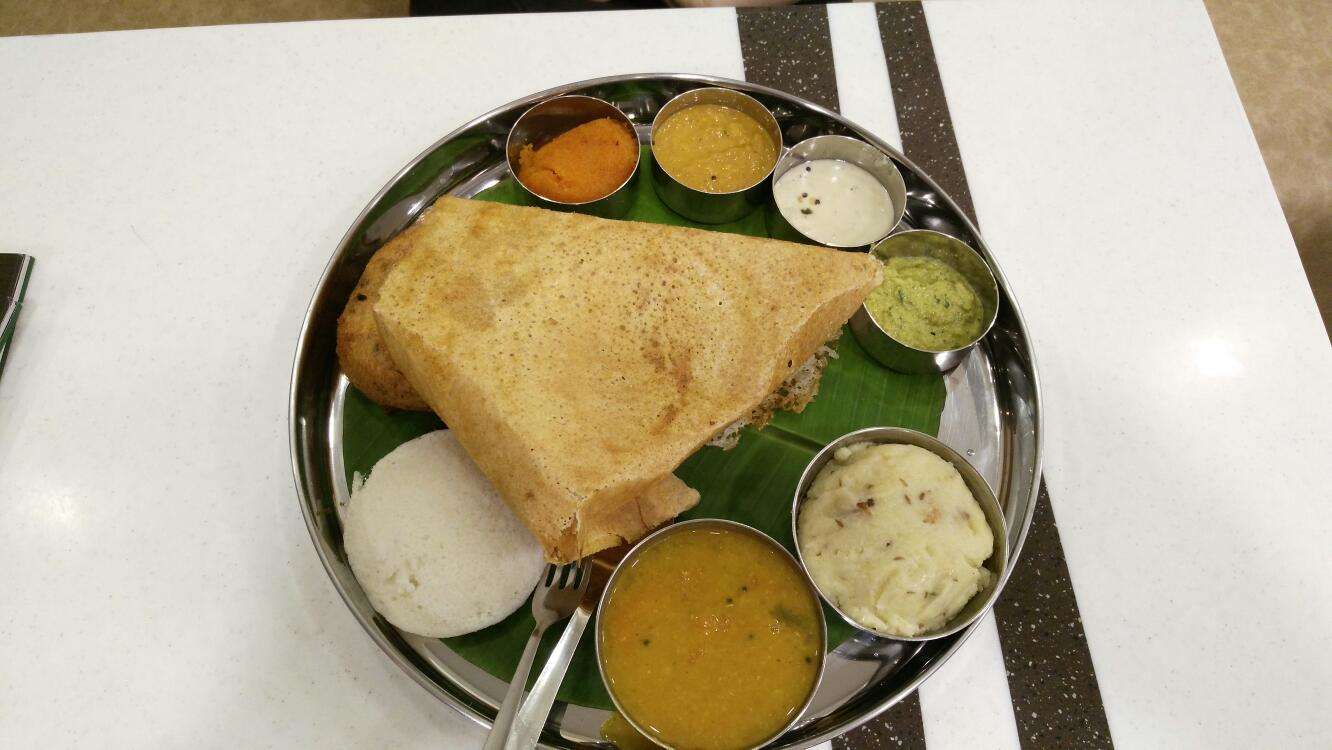 Nilaa Restaurant
Location: Bin Mahmoud
This is probably the most honest list of food places in Doha because it includes those restaurants that I have visited frequently. Hence affordable and good. Nilaa is popular for their lunch meals on weekends, popularly known as ela- sadya served on banana leaf. Apart from this, their Kerala Paratha is amazing, although they serve it only in the evenings.
Star of India
Location : Markhiya
Star of India is my go-to buffet space for Indian food. The buffet rates are affordable and the items are almost always very good, catering to a variety of tastes from veg to non veg.
MRA Bakery Sweets and Restaurant
Location : Mesaimeer
MRA is very popular among Indians and non- Indians alike. They have several outlets all across Doha and have been serving Indian food for a very long time in Qatar. Their Dal and Roti are a classic. They are also popular for their Biriyani.
10. Bombay Chowpathy
Location: near Family Food Center, Old Airport Road
Talking about Indian food and how can I not include chaat? I have tried chaat from several places and Bombay chowpathy has got to be on top of my list. I absolutely love their Dahi puri, pani puri and sev puri. They have almost all kinds of chaat and you will start wishing you could try them all. The prices are not cheap so try not to compare it to the usual Indian rates. One downside though is that they have no proper seating arrangement despite having so many customers. I usually get creative (read hungry) and start eating near the counter itself.
So friends, that is my list of Top 10 best Indian food restaurants in Qatar. Affordable and authentic.
Do you have any other favourites? Leave them down in the comments and let us know!
---
Written by Adithya Nair
Adithya is an Electronics engineering graduate who embarked on her artistic journey in her final year of college. From co-founding a handmade gifts company to being placed on the leader board of Zomato, she explores every facet of her life eagerly. She shares her paintings, poetry and blogs on her social media and is an artist in the making. Follow her on Instagram @artbyadithyanair.