AL KHOR FAMILY BEACH
This beach is very family-orientated. There are lots of facilities provided for visitors to the beach. Barbecue grills are at the ready for people to use, and bathrooms and showers are also available for people who fancy a swim. There's a grassy area near the beach where you can chill and hang out as well. For lovers of Karak, there's a Tea Time located nearby to add to the tranquil ambiance. It's approximately 45 minutes away from Doha.
2. FUWAIRIT BEACH
It is a good choice to visit during the weekdays. It's almost always empty, and it's a pure beach with white sand and clear turquoise waters. You'll have to bring your own supplies with you from Doha as there aren't many stores or eating joints close by. But it's great to just relax, tan, go for a swim, and then come back to hot fresh off the grill barbecue. Fuwairit is also home to the Hawksbill sea turtle hatching site, but it depends on the season of course. During this season, a section of the beach is closed and fenced off. Visitors are not permitted to interact with the turtles. It takes around one and a half to two hours to get there from Doha.
3. DUKHAN BEACH
One of the most famous public beaches on the western side of Qatar, Dukhan Beach is ideal for families and those who want to barbecue by the beach. Restrooms, BBQ pits, pagoda, and shower facilities are available.
4. SEALINE BEACH
Sealine Beach is one of the most frequented beaches in Qatar by citizens and residents alike. Aside from swimming, popular activities include ATV riding and dune bashing at the nearby sand dunes.
5. WAKRAH FAMILY BEACH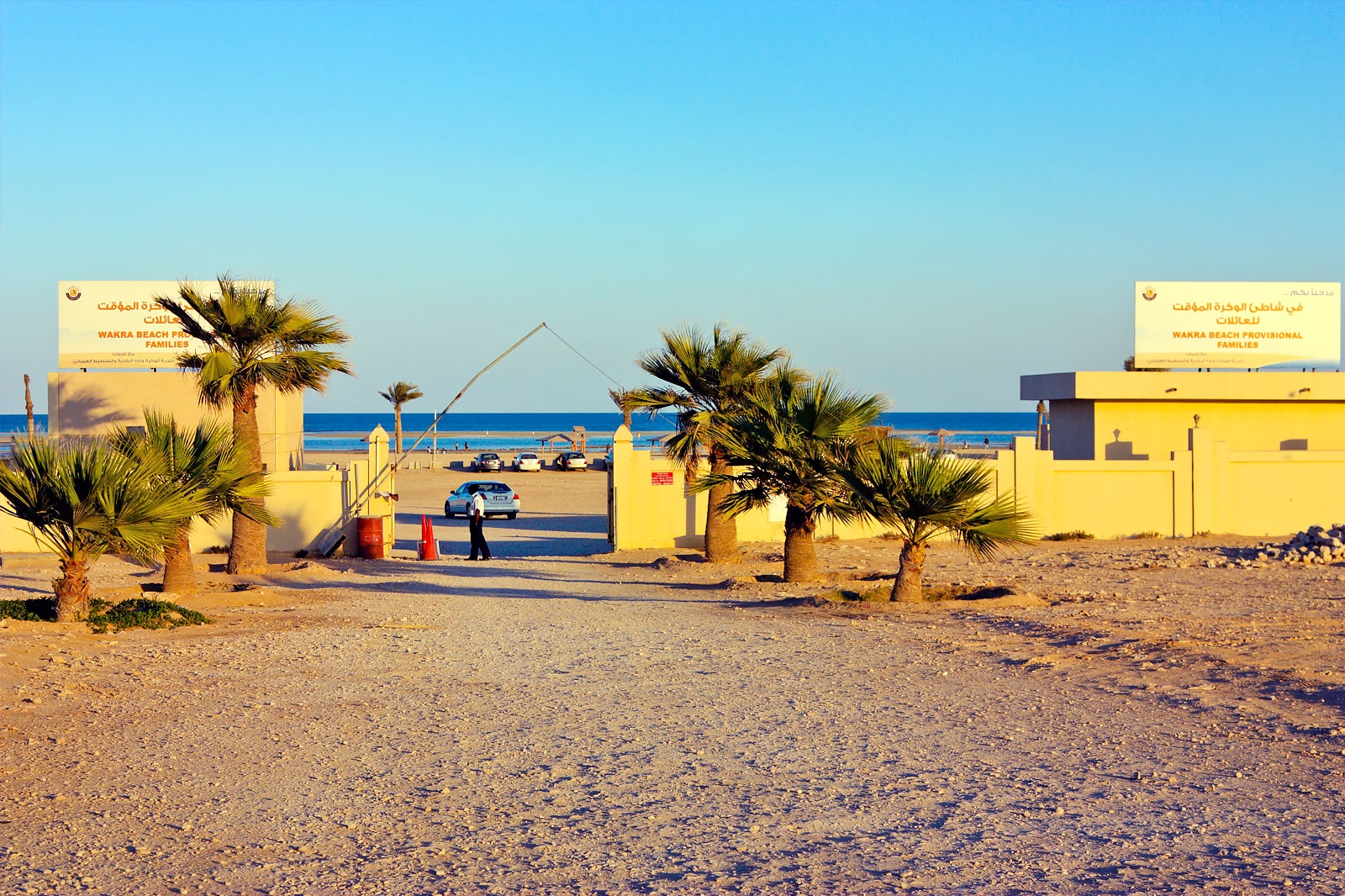 This beach is also known for its mangroves, although not as much as Dhakira Beach. They even have the little fish in the water that nibble at your dead skin cells, like how they have at spas in Far East Asia. Wakrah also has a designated family area, and will not allow people who aren't with their families to enter. This beach is also located close to many stores and restaurants so it's easy to pick up supplies on the way. It's approximately 25 – 30 minutes away from Doha.